Power Booster Equipment (HFP-HRP-HCC-MK)
Our Powerbooster system can be specified on the HFP Fixed pulverizer, MK Multi-Kit processors, HRP Rotary pulverizer and the HCC Concrete shears. Fitting the system turns them into premium demolition tools with true super-powers!
What is it & How does it work?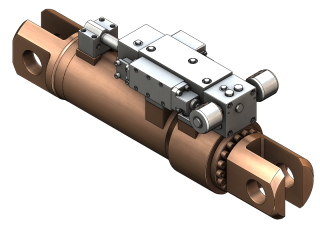 When engaged in demolition/crushing if the standard operating pressure in the cylinder is sensed to be not sufficient to break the material the Powerbooster system automatically engages to increase the power of the attachment jaws.
The Powerbooster valve is an integrated hydraulic pressure intensifier which is fitted to the attachment's operating cylinder. It is used to multiply the input system pressure of 250 bar up to a massive 750 bar whilst in use & under load. The Powerbooster is the result of months of intensive research, development and testing which is fully realised in this innovative hydraulic system.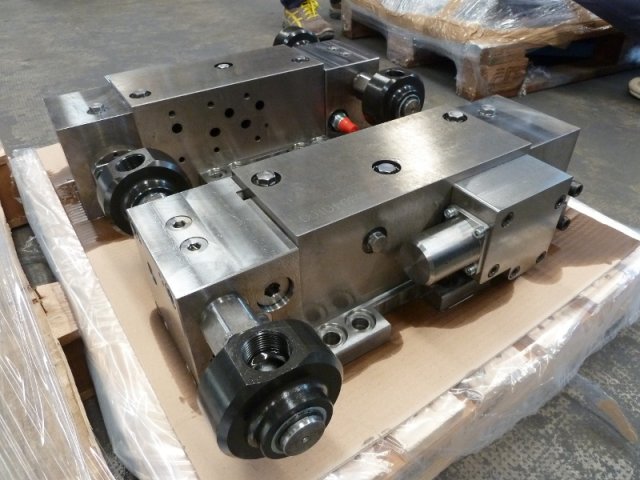 What are the advantages?
Fuel consumption reductions up to 20%
Lower environmental impact
Reduced jaw cycle times, opening/closing in 3.5 seconds
Reduction in overall weight of the equipment
Increase power and performance by up to 25%
Models available with the integrated Powerbooster
The Powerbooster HFP-Series models:

HFP

-13P – excavator class 13-17T

HFP

-21P – excavator class 18-25T

HFP

-26PR*- excavator class 23-28T

HFP

-28P – excavator class 25-32T
*With 360 rotation also fitted


The Powerbooster MK-Series models:

MK-18P – excavator class 18-25T
MK-23P – excavator class 25-35T
MK-28P – excavator class 35-45T


The Powerbooster HRP-Series models:

HRP

-20P – excavator class 16-21T

HRP

-25P – excavator class 22-28T

HRP

-30P – excavator class 29-35T


The Powerbooster HCC-Series models:

HCC

-18P – excavator class 16-23T

HCC

-23P – excavator class 24-32T

HCC

-28P – excavator class 33-40T


Take your demolition equipment to new heights of power and performance!
Turn it into a Premium Powerbooster Tool!
---
---
Product Category